Ingredients:
4lb medium red-skin potatoes
kosher salt
12oz bacon
1.5C mayonaise
3TBsp Dijon mustard
2 heaping TBsp sweet pickle relish
a squeeze of yellow mustard
1/2 tsp freshly ground black pepper
4 hard-boiled eggs, chopped
1/2C finely diced red onion
1/4C thinly sliced scallion greens
1 large jalapeno pepper, seeded and finely diced
Directions:
In a large pot, boil the red-skin potatoes, cut into bite-sized pieces (skin on) in salted water, until easily pierced with a fork (20-25 minutes)
Drain and cool to room temperature
Cook the bacon via your method of choice (we bake it) and after cooling, cut into 1/4 inch pieces
In a small bowl, whisk the: mayo, dijon, relish, yellow mustard, black pepper, and 2 tsp salt, until smooth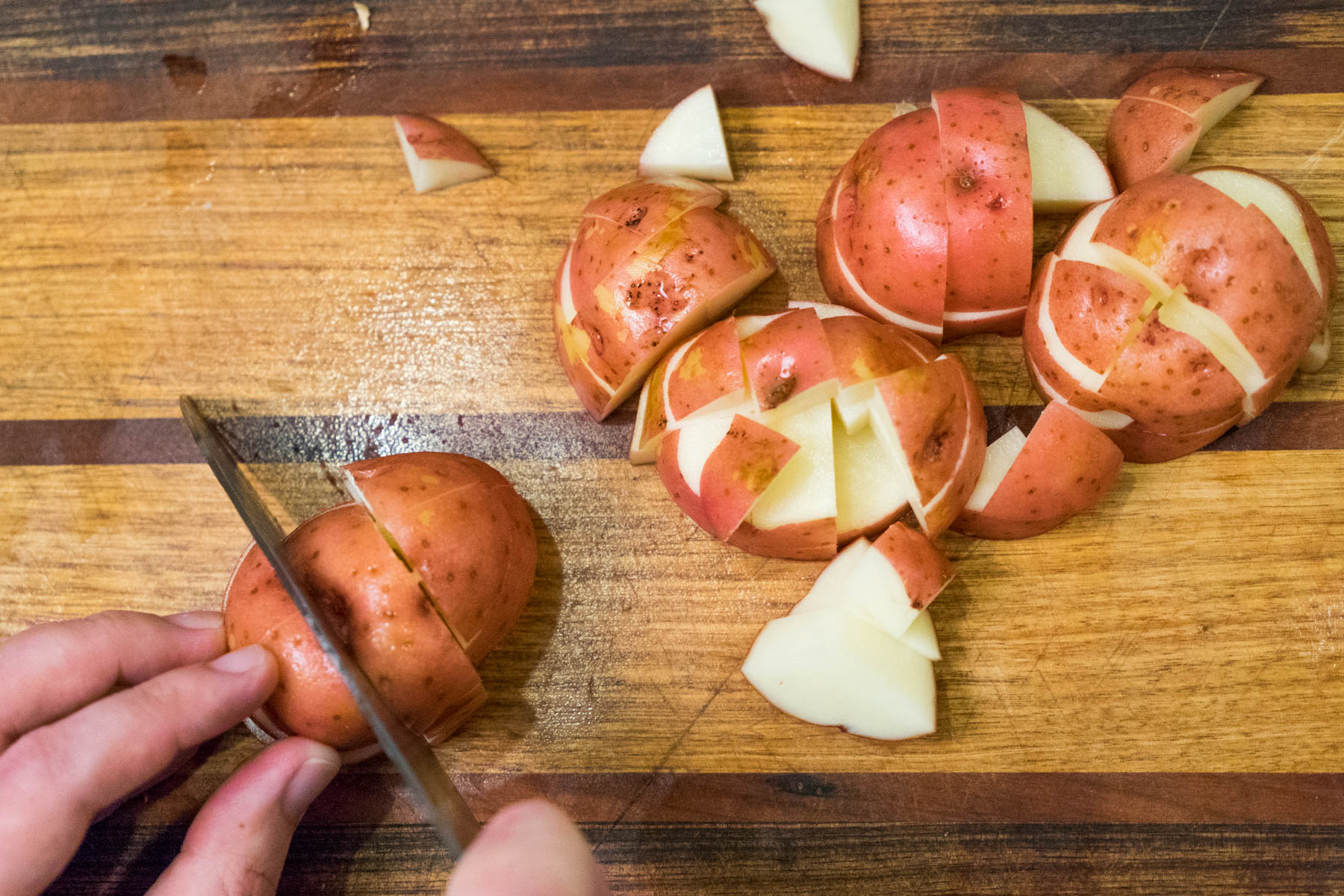 After cooling, add the dressing, bacon, eggs, onion, scallion and jalapeno, and gently toss to combine
Let rest overnight, or for a day, before eating so flavours can meld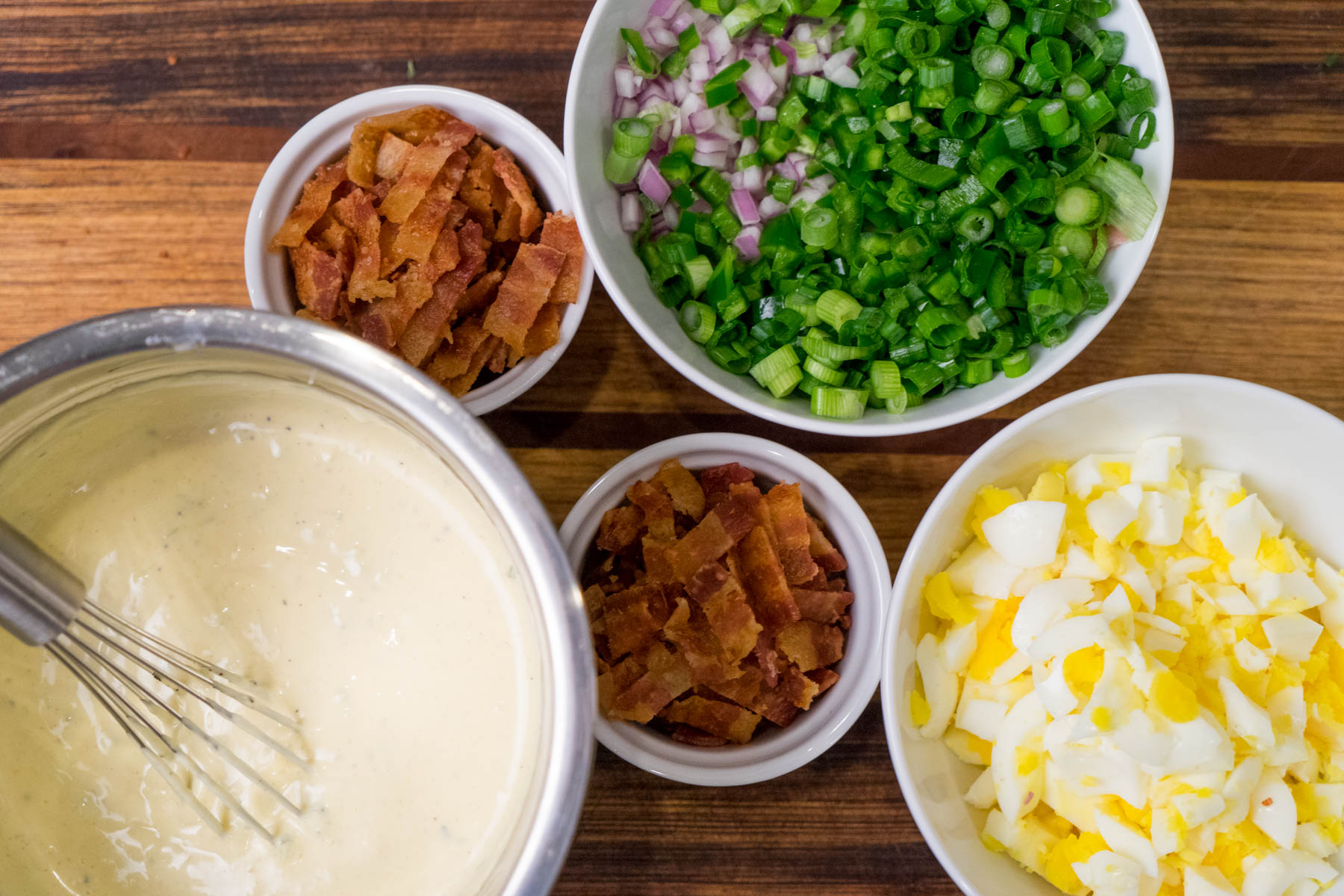 Verdict:
D: I personally think that maybe one could cut down on the salt a little bit, but otherwise it's a very good potato salad recipe. The bacon adds a lot, there's a good amount of crunch from the onion, jalapeno etc. Eating it, I forget that there's jalapenos in it, so maybe it might benefit from leaving the seeds/rind in. It doesn't really add any kick, given how much potato and mayo is in it. Otherwise I really can't complain. Produces maybe a little too much potato salad for two people though… so much potato salad.. so much.. Never eating potato salad again.